Requirements | Membership Interest Form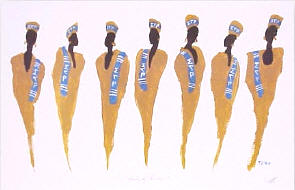 "Daughters of the Aurora" by Ted Ellis
Ready to take the next step towards membership into Sigma Gamma Rho? Below, you will be able to learn about the criteria required for membership. You may either fill our Membership Interest Form online or download a printable version to submit for consideration. To view the printable version, you will need Acrobat Reader.


Sigma Gamma Rho Sorority, Inc. is interested in women who possess those qualities to which uplifts herself as well as the community. A Sigma woman possesses the strength and ability to excel above and beyond mediocre ideals, in order to enhance the finer woman that is within us all.

A candidate for Sigma Gamma Rho must hold a degree from a four-year accredited institution of higher learning. The exceptional candidate for Sigma Gamma Rho possesses high standards of morale, high scholastic ability, well-rounded personality, and proven hours of community service. Please note: Membership into Sigma Gamma Rho Sorority, Inc. shall not be restricted because of race, color, creed, or national origin.